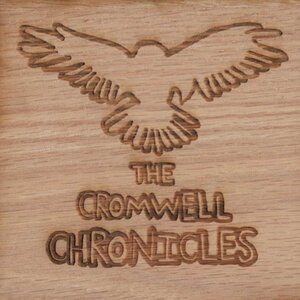 Enter The Cromwell Chronicles: a world of rain, pine trees, and magic. It is a story where a rejection from your crush is just as important as a power-hungry demon. This is a show born from a love of the Pacific Northwest and melodramatic teen dramas, and the desire to tell the stories that don't often get told in popular media. Through the messy metaphor of monsterhood, our young adults explore themes of identity and community. Maybe along the way, we'll find the magic in ourselves.
The Cromwell Chronicles uses the TTRPG system Monsterhearts 2 by Avery Alder. The season is MCed by Saffron Hefta-Gaub.
The cast includes: Arcadia Reeves as Ximena Carter-Garcia, Casey Fleming as Wrenn Aurora, Catherine Rohret as Ro Nielsen, Karina Revilla as Eva Petrova, Percival Walter as Orpheus, Quin Borozin as Aleks Petrov, and Victoria Nielsen as Daisy Mae Fowler.
The main theme for TCC was composed by Quin Borozin, and sound effects were adapted and sourced under the Creative Commons Attribution License.
Season art by Saffron Hefta-Gaub