About Us
Midnight Ceremonies Media got its start on Twitter right before the summer of 2021, when Saffron Hefta-Gaub put out an open call to her Twitter mutuals to ask if there was any interest in playing in a summer-long TTRPG campaign. The campaign was only meant to be for fun while we were all on break from school, but after seeing how well the group played together, we decided to start a new campaign to record and produce as a podcast. Thus began MCM and our first season, The Cromwell Chronicles.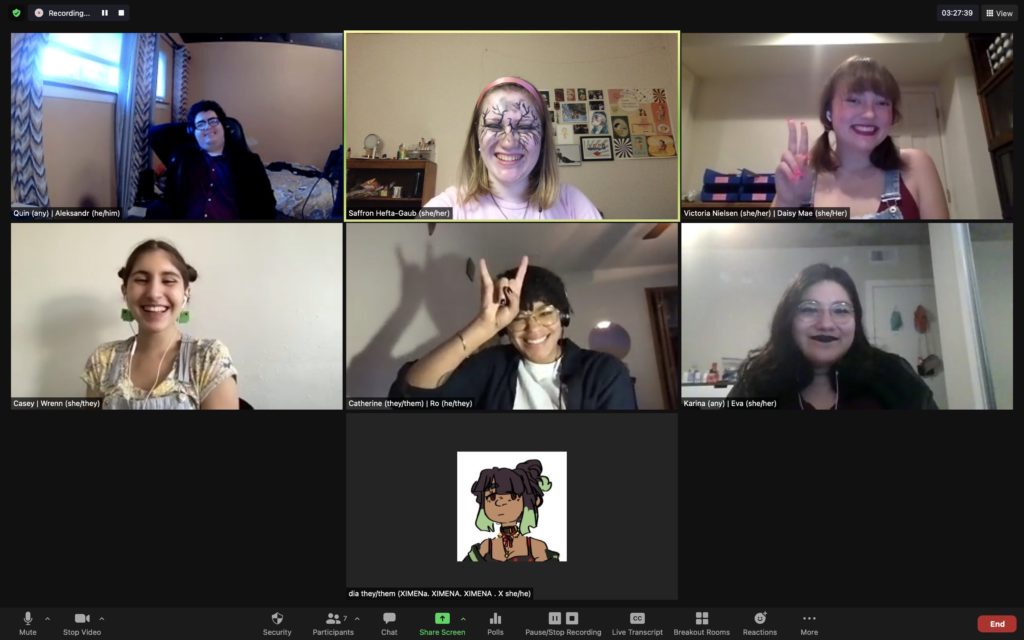 Listen to the trailer for The Valkyrie Cycle, Coming Nov. 12th
What's Monsterhearts 2?
Monsterhearts 2 is a tabletop roleplaying game (TTRPG) about the messy lives of teenagers who are secretly monsters. Our first season, The Cromwell Chronicles, uses the Monsterhearts system. It was created by Avery Alder and features the Powered by the Apocalypse game engine. Read more about Monsterhearts 2 on Alder's website: https://buriedwithoutceremony.com/monsterhearts
How does our recording and editing process work?
We live all across the US in virtually every time zone possible (yeah, scheduling is wild :)). Games are played over Zoom or Discord, and we individually record our audio tracks on phones/mics/etc. Then, we sync them all together and edit, adding sound effects and whatnot to create our final episode.
Why do we play?
Because once a week, we find the parts of ourselves we'd rather not forget and learn to share them with each other. Somehow, fantasy and magic always seems to teach us about humanity. We love stories and we love telling stories with each other, and we can't wait to share those stories with the world. That's why we play, and that's why we make our show.